Your trusted
financial professional
Making financial planning simple and enjoyable
Giving you the life insurance you need
Helping you fund your emergency account
Making sure you are on track to retire
My name is Jorge Loyo and I'm here to be your financial guide and help you on your journey towards financial independence. My ultimate goal is to empower you with the knowledge and tools you need to make informed decisions that align with your financial aspirations.
Let's Create a Clear Financial Vision
Financial solutions are meant for everyone – from those just starting out on their investment journey to those already in retirement. My Strategic Partners comprise some of the best leaders and organizations in the financial services industry
My objective is to help you reach your savings goals while providing the highest-quality client experience. My goals-based investing approach helps families: Establish an emergency fund, Invest for the long term, Utilize quality asset managers, and Generate retirement income
The following short, easy-to-understand videos can remove the mystery of money and empower you to take more control of your financial future. Saving enough can seem impossible, and investing can be confusing. The longer you wait, the more difficult it becomes.
Create a Clear
Financial Vision
Learn the 7 simple steps to create a clear financial vision.
Create a Simple
Spending Plan
Simplify budgeting and stay on track to reach your goals.
Grow a Sucessful
Financial Business
Explore the benefits of building a financial business from home.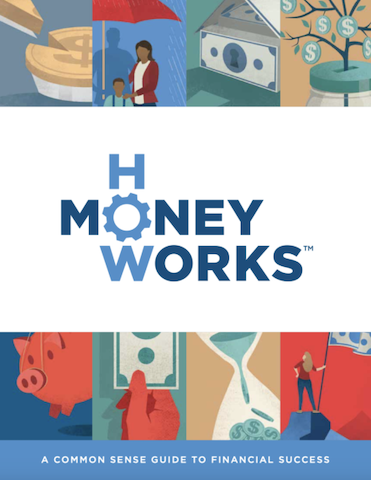 The How Money Works™ book and its predecessor has changed the lives of countless millions of people since its first rendition was printed in 1983. We believe the ultimate key to financial success is knowledge, and that's why we have always provided this book to our clients at no charge.